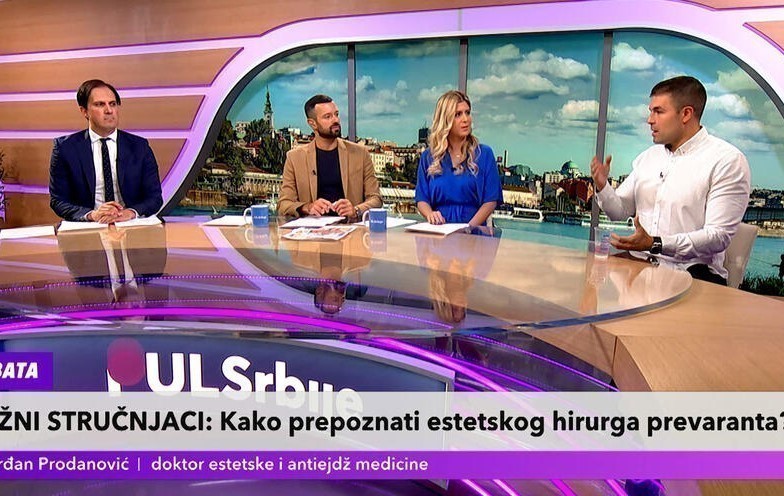 "FALSE" AESTHETIC SURGERY AND LEGAL CONSEQUENCES
We first invite you to carefully read the content of the text given in more detail in the link below, and then if you think you need legal protection, legal and professional legal assistance, we invite you to contact us.
https://www.kurir.rs/vesti/drustvo/3767301/doktor-i-advokat-o-nadrilekarstvu-u-srbiji-objasnili-kako-prepoznati-lazne-estetske-hirurge-i-kako-da-se- let's protect
Fake cosmetic surgery, as it is usually called, is a topic that is very common these days in the media, part of the professional public, among people who have suffered damage.
It is very important to emphasize that in terms of legal protection, you enjoy the opportunity to file criminal charges through the law office of NM lawyers for criminal offenses from Chapter 23 of the Criminal Code of the Republic of Serbia "criminal offenses against human health", as well as for another criminal offense. You have the opportunity to file a lawsuit through NM lawyer for compensation for non-pecuniary damage for physical pain, mental pain due to reduced life activity, disability, reputation damage, parts, freedom, death of a loved one, as well as for fear.
If the court finds that the circumstances of the case, and especially the intensity of pain and fear and their duration, justify it, it will award fair monetary compensation, regardless of the compensation for material damage, as well as in its absence.
There is a possibility of filing a lawsuit for compensation for material damage, whereby the responsible person is obliged to restore the situation that existed before the damage occurred. If the restoration of the previous condition does not eliminate the damage completely, the responsible person is obliged to pay compensation in cash for the damage.
The obligation to pay damages is considered due from the moment the damage occurs.
You can discuss all this, as well as numerous other topics, with our lawyers, and then you can take further concrete steps in order to protect your rights and file a lawsuit and criminal complaint.
For more information, please call us at one of the phone numbers left on the contact page.
Latest Posts
by NM
If you come from the Republic of Slovenia, then look for NM law office Belgrade, NM law office Serbia, as a law firm that we could say (not formally, of...
by NM
A lawyer for initiating and conducting court proceedings, whether it is a lawsuit (lawsuit lawyer Balkan) or other request before the court, should always /...
by NM
NM law office perform legal tasks related to probate proceedings in Germany. Family ties are often represented in cross-border legal transactions, and hence...