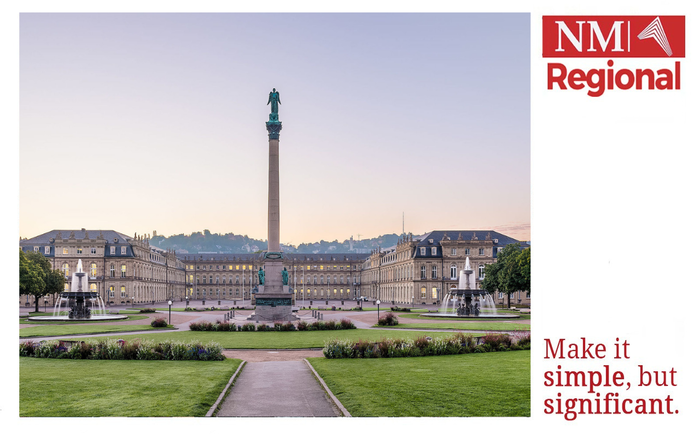 by
NM Advokati
Inheritance Law Attorney. NM Advokati Regional.
In October this year, NM Advokati & NM Law office Regional in cooperation with Regional Network initiated the inheritance proceedings in the city of Stuttgart in the province of Baden Württemberg (Stuttgart lawyer, Baden Württemberg lawyer). Stuttgart lawyer (lawyer for Germany) has initiated inheritance proceedings on behalf of clients with dual citizenship, with citizenship of the Republic of Serbia and citizenship of the Federal Republic of Germany.
In this case, the heirs contacted the inheritance attorney in relation with the inheritance proceedings (inheritance proceedings Germany) being conducted in the Federal Republic of Germany. It is important to emphasize that the value of the probate estate is estimated at several hundred thousand euros, which is why our law firm is hired, because of the high level of knowledge and trust the NM Advokati experts are able to offer, with NM Advokati being among the best lawyers, and the best law firm when it comes to legal relations.
Upon completion of the inheritance proceeding in accordance with the law, the assets that are the subject of inheritance (see what is encompassed by the probate estate) will be transferred to the parties to the bank account number provided by the parties.
The advantage of this proceeding is that clients do not always have to be physically present, i.e. do not have to travel to the Federal Republic of Germany. Also, the knowledge of German by the heirs was not necessary, because the NM Advokati's office ensured that the entire proceedings were in German (German language lawyer, lawyer for Germany).
No matter if the case deals with testamentary inheritance or inheritance by law, inheritance proceedings are most often initiated at the suggestion of one of the heirs, which requires expert assistance. Testament lawyer, inheritance lawyer within NM Advokati offers the services of representation in all inheritance disputes.
We are proud of representing our clients in many countries and perform our jobs to the highest standards and with the highest possible level of knowledge.
For NM Advokati, Public Relations Service, Customer Care Service. All Rights Reserved 2019.
Latest Posts
by NM
Europe - Central Europe - Republic of Austria. Areas of work – banking and finance. Amendments to the Austrian Consumer Credit Act (VKrG) as well...
by NM
If you come from the Republic of Slovenia, then look for NM law office Belgrade, NM law office Serbia, as a law firm that we could say (not formally, of...
by NM
A lawyer for initiating and conducting court proceedings, whether it is a lawsuit (lawsuit lawyer Balkan) or other request before the court, should always /...