NM Law Regional South-East Europe. International practice.

In the first time it was a special Department of the Law Office ,,NM advokati'' which has been engaged in representation of individual and legal entities residing in the Republic of Serbia or abroad in all legal matters before it made transformed into NM Law Regional.
To date, legal practice of the relevant department at ,,NM advokati'' and NM Law Regional has provided excellent results and a long-term cooperation with clients worldwide who have opted for us. We would like to stress the growing presence and intensity in international legal practice with clients from countries in the region: Slovenia, Croatia, Bosnia and Herzegovina, Montenegro, Macedonia and in whole Europe and most part of the World.
We provide internationally:
Arbitration and Meditation, Banking and Financial Services, Bankruptcy and Creditors Rights, International Business, Construction, Employment Law, Energy, Environmental, Government Relation, Immigration, Land Use, Litigation, Mergers & Acquisition, Patent, Real Estate.

NM Law Regional.
are a leading law firm, consisting of highly specialized teams of lawyers in the" NM Lawyers ", dealing with legal affairs in the territories of the former Yugoslav republics, Europe, North America, South America, Australia. In this regard, we take you to all the legal actions, including trials, inheritance disputes, family law, property, real estate, damage of fees, licensing, and all legal issues related to the company wherever you are in the mentioned territories and countries.
In this respect "Regional NM Lawyers" are very dedicated and well organized in a way that allows the different departments that are integral parts of "NM Regional Lawyers' issues which are important for the performance and implementation of activities of clients. What we can say with certainty that the "NM Regional Lawyers' achieved so far to carry out activities in the territories of different countries to the highest standards and with the highest possible level of knowledge regardless of the country where they represent their clients.
All jobs that you have on the territories of the countries in which you live or currently reside, and where you want to exercise your rights are the right place for us.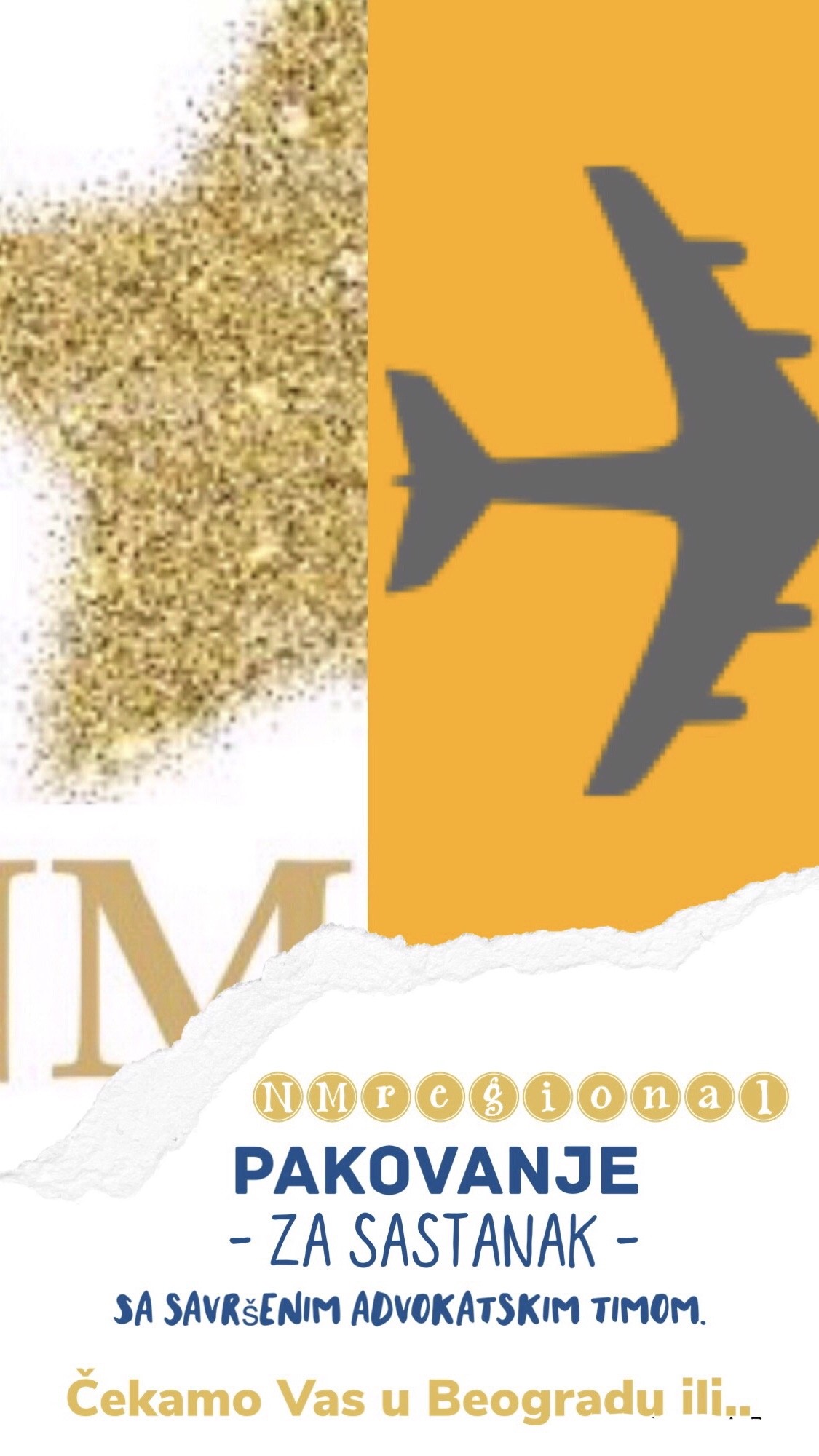 We could arrange all meetings in Belgrade, Ljubljana, Hamburg or another place. All in mutual Aim to make good deals for all parties. We are open and flexibility to see all good opportunities for all of ours clients. More in Contacts tab.