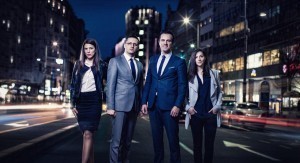 Our Legal Expertise
In legal practice at Law Office NM Law and NM Law office Regional thousands of legal documents have been concluded in the name and on behalf of our clients and to the benefit of our principals from Serbia, Slovenia, Croatia, Bosnia and Herzegovina, Montenegro, Macedonia, European countries, the USA, Australia.
If you have also made Republic of Serbia an investment aim, then you are of course aware of the numerous political and economic reforms in last years which have brought the country closer to the EU and have removed barriers to investment.
Law office is working with and another jurisdictions: Law office Croatia, Law office Slovenia, Law office Bosnia and Herzegovina, Law office Montenegro, Law office North Macedonia, Law office Slovakia, Law office Czech Republic, Law office Germany, Law office Poland, Law office Austria, Law office Italy, Law office Switzerland, Law office France, Law office USA, Law office Australia.
Areas of expertise & Areas of focus:
-Agriculture law
-Banking
NM Law Banking & Finance practice provides local and across European expertise in the full spectrum of banking, finance, regulatory and capital markets law. Our services are ahead of market trends, anticipating the challenging environment of your business.
Whether you are a bank or a corporation, a financial service provider or an entity confronted with regulation, an investment fund or public entity, our priority is resolving your challenges and putting your world first.
  Labour, Employment & Benefits
The Law Office NM Law Office renders services and legal advice from the realm of Labour Law, as employment agreements conclussion and employment agreements termination. Clients are assisted in the fulfillment of all their rights in the field of labour and our team specialises in employment agreements conclusion, internal documents, agreements on the rights and responsibilities of directors and documentation regarding termination of employment agreement. If any stipulations of the mentioned agreements breached, the Law Office ,,NM advokati'' renders representation services.
Lawsuits
This area regulates especially the manner of settling legal issues in arbitrations debating and deciding on disputes originating, most of all from individual and family relations and also from all civil affairs of natural persons and legal subjects and particularly the manner of settlement of legal issues in judicial proceedings where debated and decided on disputes, arising mainly from personal and family relationships and also all civil relationships of natural and legal persons.
Enactment & Legalisation
With theDraft Law on Legalisation of Objects coming into effect ("Official Gazzete of the Republic of Serbia", No 96/2015) and in view of the importance and immense need for settlement of this type of legal issues in the Republic of Serbia, a need and solid basis for dealing with this field has been established.
Registration in the Land Registry
According to the need and tendency of safe registration of rights on real property,which in most cases present major assets of individual and legal entities, we have been dedicated to accomplishing all rights in respect of real property in an ontime and precise manner, as well as providing enjoyment of property in a legal way.
As of the date of establishing the Real Estate Cadastre Office in the Republic of Serbia, the issue of real property registration and all legal services preceding registration and realisation of such right has continued to be a vital segment of assets integration into the system and of details with relevant institutions providing property safety or other rights against the law.
With regard to a considerable number of cases realised, we may be trusted with rendering highest standards and observing prescribed legal procedures in realising joint achievements reflected in the safety of rights arising from the fact of being entered in the Real Estate Cadastre.
Contracts
In regard to contracts on real estate purchase and sale, major commercial contracts, as well as all other types of contract, we consider the issue of defining all kinds of relations through defined forms a strategic advantage to anyone deciding to define relations through contract.
In this respect our attention is focused to details related to conclusion and creation of contracts against the law so as to enable promptness, easiness and cost-effectiveness to our clients and associates to accomplish and realise their targets.
A response to creation a most efficient, most dedicated and best defined solutions for our clients in providing and defining mutual relations is our first target in regard to activities concerning Contract Law attained in cooperation with You.
Over a great period of time our experience and dedication has enabled us to find best solutions for our clients in exercising their rights.
Real estate
With great experience, expertise, the real estate attorneys at NM Advokati i NM Advokati Regional will guide you through every part of your real estate projects, from complex multi-use developments and financing to land use, title due diligence.
Our attorneys represent clients for projects along and across the country of region of South-East Europe, and all another parts of Europe. Our real estate clients are multinational corporations, regional and national development companies, and individual property owners. On the asset management side, we represent our clients in lease negotiations, disputes and refinancing.
   Business & Commercial Disputes
NM Law Office and NM Law Office Regional counsels clients in their business needs and most crucial business transactions.
Whatever issue you encounter, whether involving provision of services, interpretation of different contract terms, fraud, fiduciary duty issues, claims concerning the structure, governance or operation of companies and other entities, NM Law Office and NM Law Office Regional are on hand in jurisdictions around the globe to give you best experienced, strategic and commercial advice, in the context of your business needs.
We assist clients to improve their business solutions.
NM Law Office Serbia and NM Law Office Regional seeks to be familiar with client's business goals. Common aim is a financial growth, a strategic investment or a contract with an important new customer. In any situation we are here to give you strong business support in Local and Regional market.
If you are facing restructuring, fair or unfair competition, trade secrets disputes or any other challenge, your NM Law Office lawyers are here to understand and help you succeed.
Our sectors combines industry specific knowledge with our strong disputes and great experience to deliver new innovative and powerful results. Should the situation be time-sensitive, we have significant understanding of acting in that situations, including obtaining remedies such as injunctions and asset tracing orders, as well as extensive assistance and coordination of multi jurisdictional litigation.
Criminal Law
Over a long time period the Law Office has been engaged in criminal justice field and has been in charge of quite a number of cases as defence lawyer of the defendants in courts of the Republic of Serbia.
The portfolio of the Law Office show our thorough dedication to defence of our clients in all cases clients require skilled and ontime assistance of lawyer.
Our future commitments we shall try to realise are in connection with even greater dedication to activities targeting our clients' rights protection in the field of Criminal Law.
Construction
NM Law office and NM Law office Regional construction lawyers have helped clients in civil construction and the building industries achieve successful outcomes on even the largest and most complex private, institutional, and public projects throughout Europe, North America, Australia.
Law firm Belgrade, NM Law office and NM Law office Regional construction lawyers supplies with specific knowledge gained through a long period of representing developers, private and public owners, construction managers, general contractors, subcontractors, suppliers, design professionals, and sureties through all phases of projects.
As construction lawyers in Europe, North America, Australia, we do our business and legal guiding for clients through the complicated legal and regulatory environments in which they must operate.
NM Law office and NM Law office Regional, construction law attorneys work to anticipate and prevent disputes and claims that can threaten a project's success and our clients' relationships with other project stakeholders. We know that in an industry important that clients find our legal fees to be transparent and predictable, which helps them manage their budgets confidently and effectively.
Of course bring the resources of a highly respected, interdisciplinary firm accustomed to addressing significant contemporary issues in finance, real estate law, environmental and land use regulation, labor and employment, and  all other areas of expertise critical to a project's success.
Monetary Claim
A special segment in relation to clients is the assistance in the recovery of assets as soon as pacticable warranted by Law, either by adjudication (all types of executive instruments), or by exercising rights on bills issued (all types of legal documents).
The Office performs quite a number of legal services daily and in that sense it is capable of rendering its clients a full range of legal services, as of the moment of collecting documents to the moment of realisation of monetary claims.
We have been entirely comitted to the development of this sector with an accent on observation of clients' needs in concordance with the shortest period practicable in the realisation of monetary claims.
   Media Law Lawyer & Entertainment Industry Lawyer
Further technology development (technology lawyer) causes the constant technological impact on the industry (industry lawyer and entertainment industry lawyer), which is reflected in the pressure put on different types of businesses to embrace new technologies, develop new distributive models and learn how to increase the power of the existing digital content and existing platforms (industry lawyer, services lawyer). Belgrade Lawyer, media lawyer, and entertainment industry lawyer offer an experienced legal team to help you attain new great opportunities, whether you are an established business entity or a start-up company that needs a steer away from the traditional entertainment business model.
NM Advokati, NM Advokati Regional and NM Advokati Regional Network have a leading role in the field of media law & entertainment industry law. In these fast-paced times, we remain a trusting support to our clients around the world, heling them to cope with the changes and helping them to thrive. When it comes to the law in the fields of advertising and marketing, film and television, music, sports, technology, telecommunications, internet, social media, video games and interactive platforms, we have a full grasp of the most current issues that you face and we can be your business partner which can provide you with full support.
We at NM Advokati Regional, NM Advokati Regional Network are able to offer you a set of services in the above fields according to the latest world standards. So a lawyer for marketing, a lawyer for film or a lawyer for television (television production lawyer) can meet your requirements in accordance with the highest world standards. The same applies to the music lawyer, sports lawyer, telecommunications lawyer, internet lawyer, social network lawyer, or video game lawyer.
We are proud to welcome you and we are looking forward to our cooperation.
Адвокат в области права СМИ & Адвокат в области индустрии развлечений
Дальнейшее развитие технологий (адвокат в области технологий) обеспечивает сохранение постоянного влияния, которое технологии оказывают на область индустрии (адвокат в области промышленности и адвокат в области индустрии развлечений), что отражается в давлении на различные типы предприятий с целью приватизации новых технологий, разработки новых распределительных моделей и увеличения мощности существующего цифрового контента и существующих платформ (адвокат в области промышленности и адвокат в области услуг). Независимо от того, являетесь ли вы юридическим лицом или начинающей компанией, которая желает отойти от традиционной бизнес-модели в области СМИ и развлечений, адвокат в Белграде, адвокат в области права СМИ и адвокат в области индустрии развлечений предлагают услуги опытной команды юристов, которая поможет вам добиться новых успехов.
Адвокатские бюро NM advokati, NM Advokati Regional и NM Advokati Regional Network играют ведущую роль в области права СМИ и в области индустрии развлечений. В эти очень динамичные времена мы не перестаем быть надежной поддержкой для клиентов по всему миру, помогая им справляться с изменениями и способствуя их развитию. Благодаря юридической практике в области рекламы, маркетинга, кинематографии, телевидения, музыки, спорта, технологий, телекоммуникаций, интернета, социальных сетей, видеоигр и интерактивных платформ мы полностью понимаем самые актуальные проблемы, с которыми вы сталкиваетесь, в нас вы найдете делового партнера и надежную поддержку.
В рамках NM Advokati Regional, NM Advokati Regional Network мы готовы предложить вам пакеты услуг, используемые в вышеуказанных областях, в соответствии с самыми современными мировыми стандартами. Таким образом, адвокат в области маркетинга, адвокат в области кинематографии или адвокат в области телевидения (адвокат в области телевизионного производства) могут в соответствии с самыми современными мировыми стандартами удовлетворить ваши требования, предъявляемые на рынке. То же самое относится к адвокату в области музыки, адвокату в области спорта, адвокату в области телекоммуникаций, адвокату в области Интернета, адвокату в области социальных сетей и адвокату в области видеоигр.
Будем рады встрече с вами и надеемся на плодотворное сотрудничество.
   Health care
   Life Sciences
    Transportation
   Energy & Natural Resources
   Corporate
   IP, Tech & Data
   Dispute Resolution
   Tax, Private Client Services & Executive Compesation
   Regulatory
Other Industries
Imate pitanje? Slobodno nas kontaktirajte.