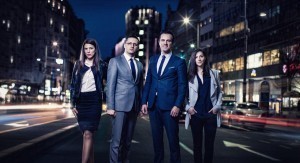 Legal Expertise.
In legal practice NM Law Office and NM Law office Regional thousands of legal documents have been concluded in the name and on behalf of our clients and to the benefit of our principals from Serbia, Slovenia, Croatia, Bosnia and Herzegovina, Montenegro, Macedonia, European countries, the USA, Australia.
If you have also made Republic of Serbia an investment aim, then you are of course aware of the numerous political and economic reforms in last years which have brought the country closer to the EU and have removed barriers to investment.
Law office is working with and another jurisdictions: Law office Croatia, Law office Slovenia, Law office Bosnia and Herzegovina, Law office Montenegro, Law office North Macedonia, Law office Slovakia, Law office Czech Republic, Law office Germany, Law office Poland, Law office Austria, Law office Italy, Law office Switzerland, Law office France, Law office USA, Law office Australia.
Areas of expertise & Areas of focus:
Agriculture law.
Banking & Finance.
NM Law Banking & Finance practice provides local and across European expertise in the full spectrum of banking, finance, regulatory and capital markets law. Our services are ahead of market trends, anticipating the challenging environment of your business.
Whether you are a bank or a corporation, a financial service provider or an entity confronted with regulation, an investment fund or public entity, our priority is resolving your challenges and putting your world first.
Intellectual property.
NM Law Office provide protection of your intellectual property in the most successful way.
The question asked above is perhaps the most common question that can be heard from a large number of people who are interested in this topic and who do not have extensive experience working in a law firm.
That is why we have a large number of solutions for you. Intellectual property, as one of the purest and most natural products of the human spirit and the human
  Labor Law, Employment & Benefits.
The Law Office NM Law Office renders services and legal advice from the realm of Labor Law, as employment agreements conclusion and employment agreements termination. Clients are assisted in the fulfillment of all their rights in the field of labor and our team specialization in employment agreements conclusion, internal documents, agreements on the rights and responsibilities of directors and documentation regarding termination of employment agreement. If any stipulations of the mentioned agreements breached, NM Law Office renders representation services.
Lawsuits.
This area regulates especially the manner of settling legal issues in arbitrations debating and deciding on disputes originating, most of all from individual and family relations and also from all civil affairs of natural persons and legal subjects and particularly the manner of settlement of legal issues in judicial proceedings where debated and decided on disputes, arising mainly from personal and family relationships and also all civil relationships of natural and legal persons.
Enactment&Legalization.
With the draft Law on Legalization of Objects coming into effect ("Official Gazzete of the Republic of Serbia", No 96/2015) and in view of the importance and immense need for settlement of this type of legal issues in the Republic of Serbia, a need and solid basis for dealing with this field has been established.
Registration in the Land Registry.
According to the need and tendency of safe registration of rights on real property,which in most cases present major assets of individual and legal entities, we have been dedicated to accomplishing all rights in respect of real property in an ontime and precise manner, as well as providing enjoyment of property in a legal way.
Contracts making.
In regard to contracts on real estate purchase and sale, major commercial contracts, as well as all other types of contract, we consider the issue of defining all kinds of relations through defined forms a strategic advantage to anyone deciding to define relations through contract.
In this respect our attention is focused to details related to conclusion and creation of contracts against the law so as to enable promptness, easiness and cost-effectiveness to our clients and associates to accomplish and realise their targets.
A response to creation a most efficient, most dedicated and best defined solutions for our clients in providing and defining mutual relations is our first target in regard to activities concerning Contract Law attained in cooperation with You.
Over a great period of time our experience and dedication has enabled us to find best solutions for our clients in exercising their rights.
Real estate.
With great experience, expertise, the real estate attorneys at NM Advokati i NM Advokati Regional will guide you through every part of your real estate projects, from complex multi-use developments and financing to land use, title due diligence.
Our attorneys represent clients for projects along and across the country of region of South-East Europe, and all another parts of Europe. Our real estate clients are multinational corporations, regional and national development companies, and individual property owners. On the asset management side, we represent our clients in lease negotiations, disputes and refinancing.
   Business & Commercial Disputes.
NM Law Office and NM Law Office Regional counsels clients in their business needs and most crucial business transactions.
Whatever issue you encounter, whether involving provision of services, interpretation of different contract terms, fraud, fiduciary duty issues, claims concerning the structure, governance or operation of companies and other entities, NM Law Office and NM Law Office Regional are on hand in jurisdictions around the globe to give you best experienced, strategic and commercial advice, in the context of your business needs.
We assist clients to improve their business solutions.
NM Law Office Serbia and NM Law Office Regional seeks to be familiar with client's business goals. Common aim is a financial growth, a strategic investment or a contract with an important new customer. In any situation we are here to give you strong business support in Local and Regional market.
If you are facing restructuring, fair or unfair competition, trade secrets disputes or any other challenge, your NM Law Office lawyers are here to understand and help you succeed.
Our sectors combines industry specific knowledge with our strong disputes and great experience to deliver new innovative and powerful results. Should the situation be time-sensitive, we have significant understanding of acting in that situations, including obtaining remedies such as injunctions and asset tracing orders, as well as extensive assistance and coordination of multi jurisdictional litigation.
Criminal Law.
Over a long time period the Law Office has been engaged in criminal justice field and has been in charge of quite a number of cases as defence lawyer of the defendants in courts of the Republic of Serbia.
The portfolio of the Law Office show our thorough dedication to defence of our clients in all cases clients require skilled and ontime assistance of lawyer.
Our future commitments we shall try to realise are in connection with even greater dedication to activities targeting our clients' rights protection in the field of Criminal Law.
Construction.
NM Law office and NM Law office Regional construction lawyers have helped clients in civil construction and the building industries achieve successful outcomes on even the largest and most complex private, institutional, and public projects throughout Europe, North America, Australia.
Law firm Belgrade, NM Law office and NM Law office Regional construction lawyers supplies with specific knowledge gained through a long period of representing developers, private and public owners, construction managers, general contractors, subcontractors, suppliers, design professionals, and sureties through all phases of projects.
As construction lawyers in Europe, North America, Australia, we do our business and legal guiding for clients through the complicated legal and regulatory environments in which they must operate.
NM Law office and NM Law office Regional, construction law attorneys work to anticipate and prevent disputes and claims that can threaten a project's success and our clients' relationships with other project stakeholders. We know that in an industry important that clients find our legal fees to be transparent and predictable, which helps them manage their budgets confidently and effectively.
Of course bring the resources of a highly respected, interdisciplinary firm accustomed to addressing significant contemporary issues in finance, real estate law, environmental and land use regulation, labor and employment, and  all other areas of expertise critical to a project's success.
Monetary Claim.
A special segment in relation to clients is the assistance in the recovery of assets as soon as pacticable warranted by Law, either by adjudication (all types of executive instruments), or by exercising rights on bills issued (all types of legal documents).
The Office performs quite a number of legal services daily and in that sense it is capable of rendering its clients a full range of legal services, as of the moment of collecting documents to the moment of realisation of monetary claims.
We have been entirely comitted to the development of this sector with an accent on observation of clients' needs in concordance with the shortest period practicable in the realisation of monetary claims.
   Media Law Lawyer & Entertainment Industry Lawyer.
Further technology development (technology lawyer) causes the constant technological impact on the industry (industry lawyer and entertainment industry lawyer), which is reflected in the pressure put on different types of businesses to embrace new technologies, develop new distributive models and learn how to increase the power of the existing digital content and existing platforms (industry lawyer, services lawyer). Belgrade Lawyer, media lawyer, and entertainment industry lawyer offer an experienced legal team to help you attain new great opportunities, whether you are an established business entity or a start-up company that needs a steer away from the traditional entertainment business model.
NM Advokati, NM Advokati Regional and NM Advokati Regional Network have a leading role in the field of media law & entertainment industry law. In these fast-paced times, we remain a trusting support to our clients around the world, heling them to cope with the changes and helping them to thrive. When it comes to the law in the fields of advertising and marketing, film and television, music, sports, technology, telecommunications, internet, social media, video games and interactive platforms, we have a full grasp of the most current issues that you face and we can be your business partner which can provide you with full support.
We at NM Advokati Regional, NM Advokati Regional Network are able to offer you a set of services in the above fields according to the latest world standards. So a lawyer for marketing, a lawyer for film or a lawyer for television (television production lawyer) can meet your requirements in accordance with the highest world standards. The same applies to the music lawyer, sports lawyer, telecommunications lawyer, internet lawyer, social network lawyer, or video game lawyer.
We are proud to welcome you and we are looking forward to our cooperation.
   Health care.
   Life Sciences.
    Transportation.
   Energy & Natural Resources.
   Corporate and Commercial.
Strong Law Firm Reputation. NM LAW FIRM offers excellence and huge global Corporate and Commercial Hub with a Great Corporate and Commercial team of cooperating lawyers in Globe coverage. We deliver a serious full range legal services to multinational clients. NM LAW FIRM is very specialise in Regional transactions, Continental and inter-continental  transactions.
NM LAW FIRM offer and do strong corporate representation business, with clients, legal entities, companies in the fields of company law and commercial law. It includes law representation in the fields of pre-contracts, property of legal entities, puncturing of the legal person, companies partnership, companies with limited liability (limited liability companies law office representation), joint stock company, joint venture company, linked companies legal representation.
Commercial NM LAW FIRM represent clients arising from contractual liability in the industry, commercial negotiation, seller/buyer liability, contract damages, manufacturer's warranty, seller's liability for material defects, all kind of transport clauses, mediation contracts, contract for trade representation.
NM LAW FIRM/NM ATTORNEYS represents clients when is about commission contracts law case involved, storage contract, an insurance contract and when is necessary to do safe legal protection of property insurance, personal insurance, transport insurance, liability insurance, reinsurance, freight forwarding contracts, obligation of contractors and contracting authorities for construction contracts.
As a Leading LAW FIRM, NM LAW FIRM developed core values which we include in our strong business orientation toward Corporate clients. One of our core values is Beyond Expectation. It means success is just a beginning. We deliver our clients the newest news of the legislative changes and we do legal workshops, training and couching sessions with our best lawyers across worldwide.
WORLDWIDE COVERED. WORLDWIDE ACCESS.
NM LAW FIRM with huge number transactions completed inter-national we do absolutely the best business deals and business support in Corporate and Commercial. We recognized commercial opportunities and technology opportunities together with our clients.
NM LAW FIRM is at the best position to manage and predicts all business market trends and to it in accordance with local and inter-national legislation.
   IP, Tech & Data.
   Dispute Resolution.
   Tax, Private Client Services & Executive Compensation.
   Regulatory.
Other Industries.
Imate pitanje? Slobodno nas kontaktirajte.